---
---
New This Year ~
10 drawings on Friday evening for a fabulous
gift from one of our artists. Winners announced at 8pm.
You don't need to be present to win.
---
Visit the artists below - click on an image
---
---
---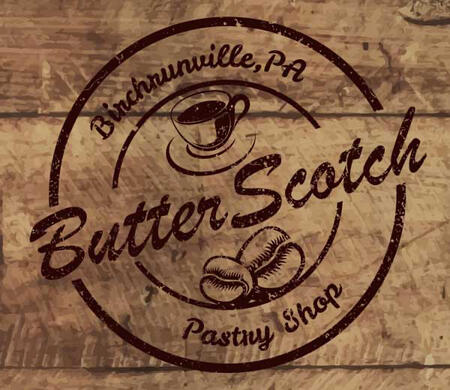 While in the neighborhood visit the ButterScotch Pastry Shop in Birchrunville just down Hollow Road from the Art Show. See their menu with fabulous offerings on their website. ButterScotchPastry.com
---
---
Markels Roberts
"I am driven to create, for myself,
as well as for others."
Markels specializes in ceramics, flameworked glass, painting, and jewelry. She is the owner, gallery host, and studio instructor of the Diving Cat Studio and Gallery in Phoenixville, PA.Markels founded the Frog Hollow Art Show in 2018.Markels discovered her passion for art working with clay as a grade school student living in southern California. She is now established as the Diving Cat Studio and Gallery in Phoenixville, PA creating ceramic sculpture and glass art, painting, and directing a 2000 sf. retail gallery showing the work of over 200 artists and designers. Clay allows her to work in three dimensions with few limitations. She works with earthenware, red clay, stoneware and porcelain. Her favorite subjects are found in the forest: animals, bugs, leaves, rocks and sticks, and symbols. These themes are sculpted and illustrated on vessels and in paintings. She likes to use a broad palette of color and abstract design.Markels' artistic goal is to instill a sense of happiness and genuine intrigue in those who experience her work. Through her work, She wishes to be uplifting and, thereby, promote joy and inspiration in others. Laughing is good too.
Grand adventures await those
who are willing to turn the corner.
---
---
Victor & Sue Roggio
"we marvel at loving our craft more than words can say."
It was 1970 when Victor Roggio and Susan Roggio ( nee Fantacone ) first met as first year students at the Pennsylvania Academy of Fine Arts in Philadelphia.We were in all of the same classes together and within a few days of meeting, we spent all of our time together. We formed a partnership of our talents which led us to making and selling jewelry to fine stores and galleries in the Philadelphia arena. Before long and much to our surprise, our jewelry was so well received that it became our full time job.Soon we had sales reps on the road all over the USA, coast to coast, and we hired six employees.Through hard times and good times, recessions and set backs and living for years both in Colorado and California, we have kept our hammers and torches quite busy.Over the years and to this day we love our work and our Zen studio lifestyle.Victor and I work alone these days, no more employees or sales reps. It has been this way for the last 22 years.We deeply appreciate our tons of customers who purchase, wear, love and want our pieces both for themselves and to give as tokens of love to others.Working with the metals and stones will always have something new to reveal.We marvel at the passing of time, we marvel at loving our craft more than words can say.See our work at Roggiojewelry.com
---
---
Annie Patrizi
"I hope to connect with like-minded sensation seekers
who have a passion for fine art."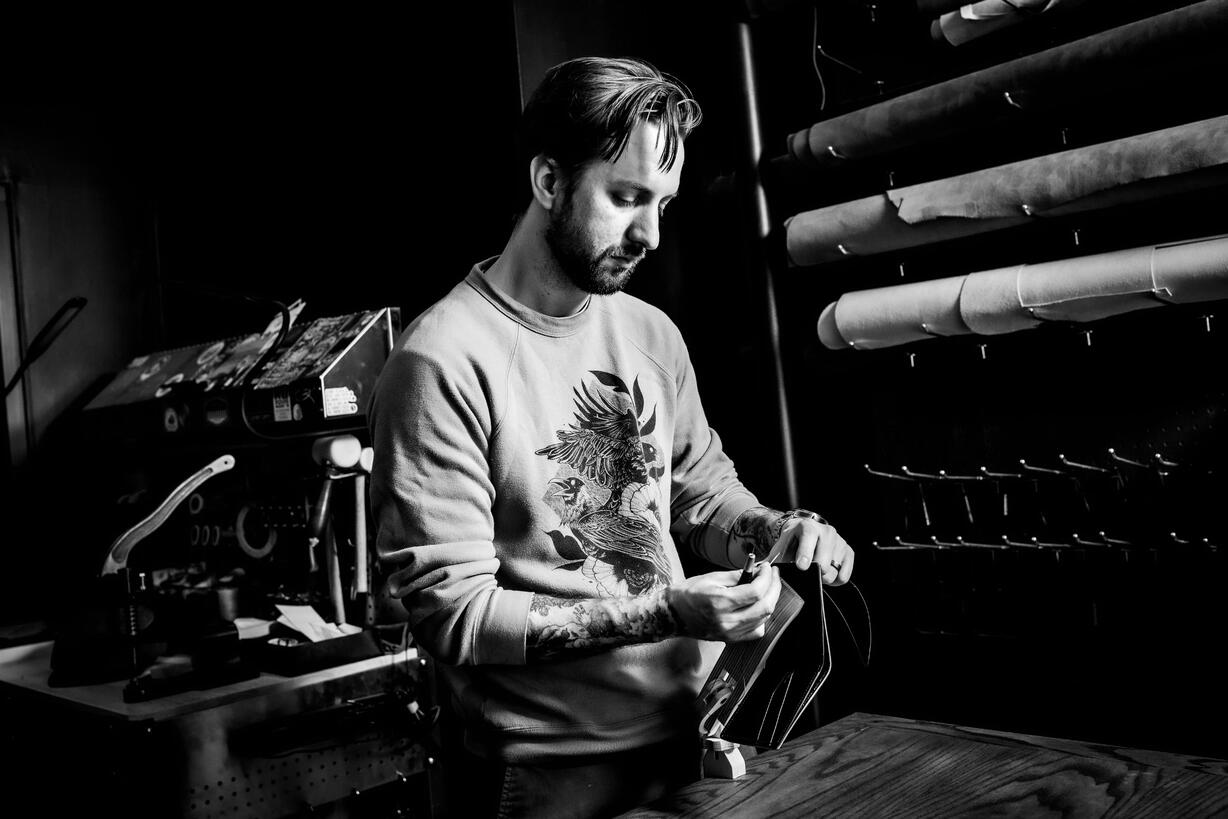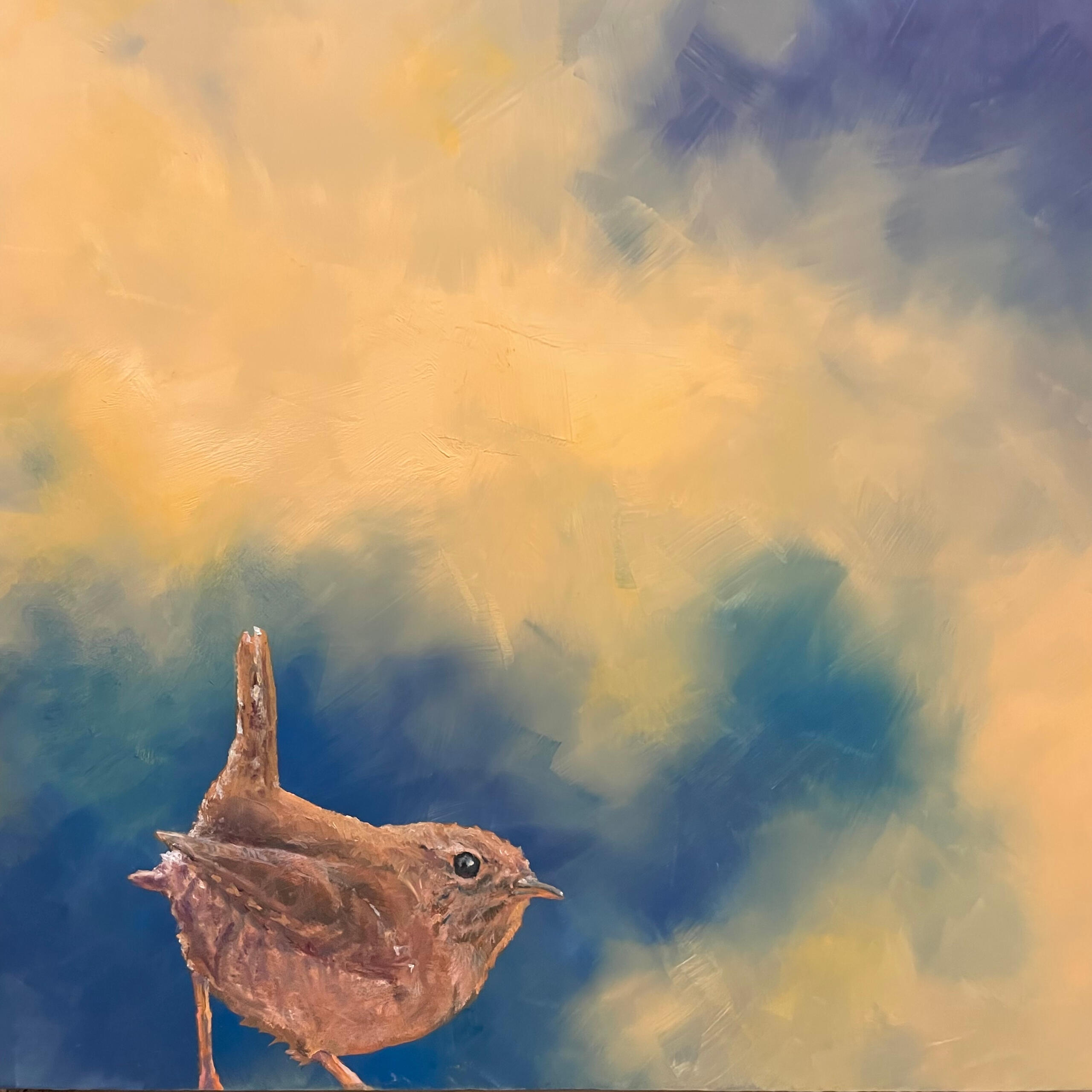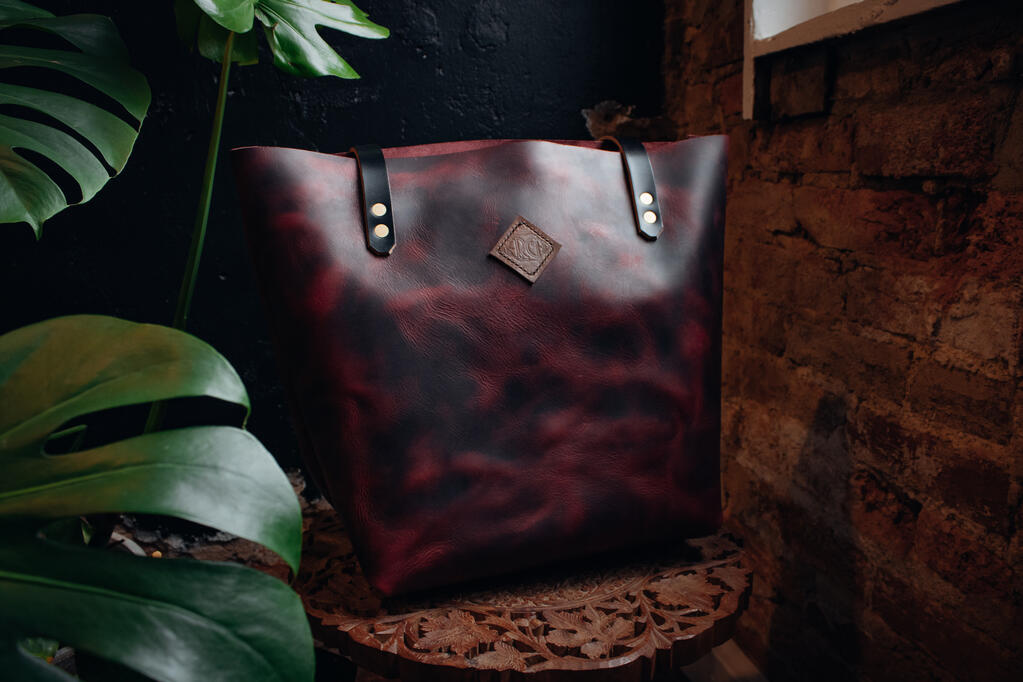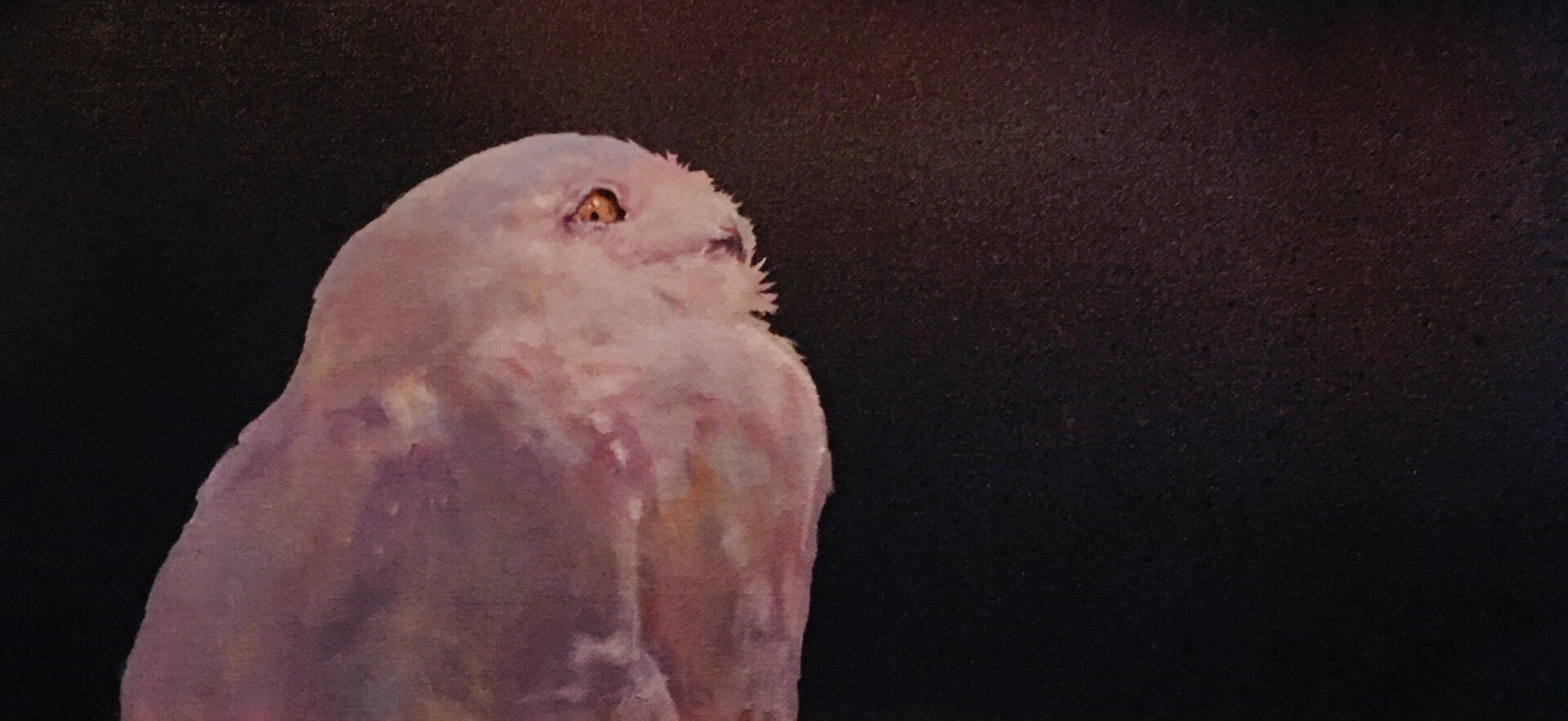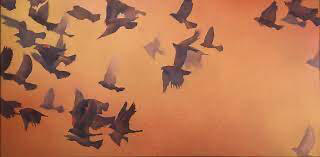 I am a self-expressive 'Green Panther' hoping to connect with like-minded sensation seekers who have a passion for fine art. I received my degree in Illustration from the Philadelphia College of Art and most recently participated in the 2022 Chester County Studio Tour, Yellow Springs Fine Art Show, and Malvern Retreat House Art Show, as well as the Birchrunville Art Tour and Unionville Art Gala, to name a few. I work primarily in oils on a variety of 2D and 3D surfaces. I like to think beyond the box.
---
Carol Molyneaux
"I love the creative process that takes place in the mind's eye."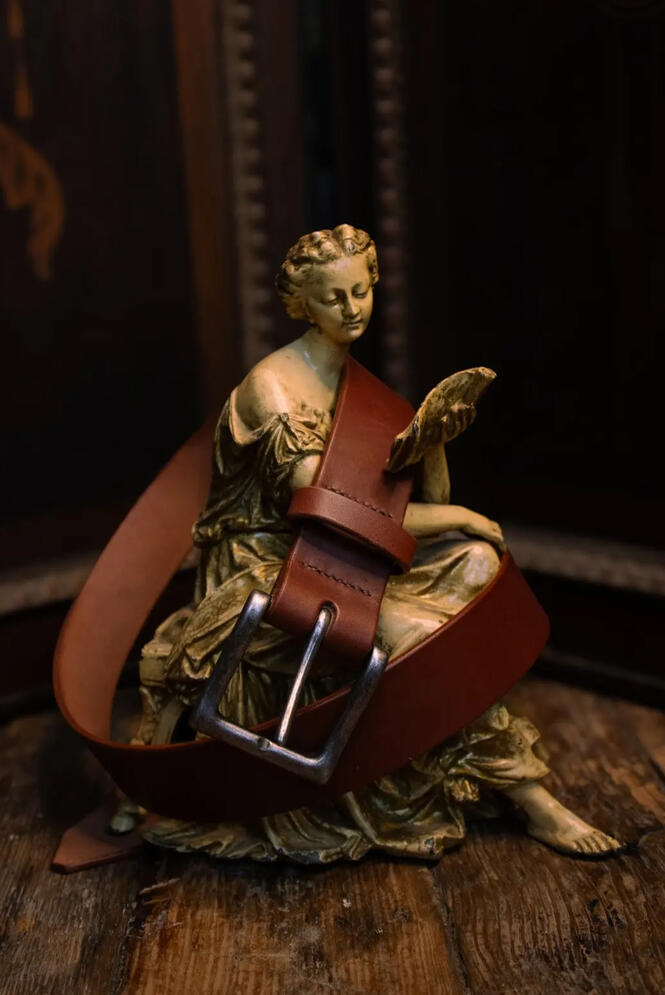 I have always been drawn to and captivated by the beauty of the natural world. I love the creative process that takes place in the mind's eye, of discovering and exploring new ways. I have come to realize that just about anything can be used as a medium and combined with imagination, design is endless. I am especially drawn to luxurious natural materials like leather, silk, cashmere, and semi-precious stones, even more so if it had a previous life as something else resulting in a creative recall of sorts.My pastel animal portraits and horsehair jewelry evolved as a way to stay involved, especially the horsehair jewelry allowing me to keep my hands in horsehair, even out of the barn. Creating keepsakes that represent precious memories as a way to honor relationships is very satisfying.
---
---
Victoria O'Neill
Painter, collage, mixed media and fiber artist
"I love people and I love to make things"
I picked up a pen at the age of 16, started to draw and knew how. Drawing led to acrylic painting followed by sculptural cloth dolls, paper and fiber collages, plus various wearable arts and recently exploring the art of rug hooking. My 2 ft long accordion coloring book features The Golden Rule from 9 different sources. (A needed reminder for all times, but especially these times). It comes with colored pencils and is a lovely activity for ages 5 to 100."
---
---
Bob Hakun
"I collect objects that are burnt, broken,
rusty, crushed, bent, and stained."
I collect old, discarded items: some natural like bones or wood, some man-made, like wheels or rusty wire. I look for old things that show the graphic effects of aging: the beauty and harshness of the breaking-down over time of all things. I collect objects that are burnt, broken, rusty, crushed, bent, and stained: these things naturally imply a history or narrative. I stitch or bolt them together in a very un-craftsmanlike manner, and assemble a relatively crude and unrefined piece of art. My assembled artwork is intended to tell a story or convey a message greater than the individual items would project separately. The interpretation of that message is left to the viewer.Bob was born and raised in Northern Chester County, just across the Schuylkill River in the suburbs of Pottstown, PA. He attended Owen J. Roberts High School and West Chester University. He graduated from Kutztown University in 1976 with a BFA in painting.Bob designed Halloween costumes and masks for Collegeville Costumes for 17 years. He directed the sculpture, design, photography, illustration and packaging and marketing materials for a national product line of licensed Halloween costume characters. For the next 20 years he worked as a computer graphic designer and pre-press specialist at several printing companies. Bob has recently retired, and works full time as a fine artist.
Artistic interests: Painting, sculpture, photography. He worked on restoring the Carousel at Pottstown for over 10 years. He helped with the building of the Phoenixville Firebird for the last several years, and has been a member of many local art organizations. These include The PhoenixVillage Art Center in Phoenixville, the ArtFusion Art Center in Pottstown, Studio B Galley in Boyertown, The Greater Norristown Art League, The Chester County Art Association in West Chester, The Tristate Artist Equity, and the Berks Art Alliance in Reading. He was president of The Pottstown Area Artist Guild for several years.Achievements: Bob has won numerous awards in local art shows, including numerous "Best of Show" awards for his "Industrial Primitive" assemblages made from found objects. Bob was accepted into the Pennsylvania Art of the State exhibit in 2014, and won third place in sculpture in the 2016 exhibit. He has participated in both the Chester County Studio Tour and the Montgomery County Studio Tour over the last several years. He has had three one-person shows and numerous two and three-person shows in the last several years.
---
---
---
Nicole Wolf
Painting anything in acrylics is what I do. I see the humanity in a feather and the nature of humanity, mingling the two is right.
---
---
Bob Dahms
Bob Dahms began crafting bowls and wooden vessels in 2014. With his love of nature and trees in particular it was natural that he would use his woodworking skills to take already fallen trees and give them a second life that others could appreciate. Bob lives and has his shop on northern Chester County. He features his work at local art shows. Bob is currently displaying his work monthly at the Phoenixville Farmers Market.
---
---
---
---
Mary-Lynne Moffatt
Contemporary American Folk Art
"My Art is inspired by my appreciation of all art."
Some would say "otherworldly folk art" at times, and I would agree. My Art is inspired by my appreciation of all art. And in a big way, the creative process and challenges we artist have in seeking to marry what we love to do, being true to ourselves, original and continuing to enjoy it all.The positive feedback and joy that my work brings to me and my collectors never ceases to amaze and inspire me.My main medium is low fire white clay. Sculpted, formed and fidgeted into various characters, shapes and sizes. They are adorned, painted and illustrated to develop their true character, story and voice. Each piece is one of a kind. All my work is intended to delight, inspire and often commemorate my personal vision and memories.
---
---
---
Marsha Biderman
I graduated from Penn State University with a BFA in graphic design. After five decades in the print and design worlds, exploring watercolor, monoprints and other mediums, fiber has won out. I learned to make traditional hooked rugs which led to making rugs using wool fiber that was felted without being spun or woven. And this has led to a 20 year love affair with felted fiber.Using upcycled industrial and handmade felt that I dye and shape, I create one-of-a-kind necklaces, earrings, bracelets, pins and hair clips. I also make custom hats, scarves, wall hangings and sculptures. Contact me at telafelt@gmail.com to find out about other items.My fiber work has been exhibited in invitational and juried group shows as well as juried
craft shows.Awards: Honorable Mention for sculptural and experimental fiber pieces at the Chester County Art Association in 2016, 2017 and 2018. In 2018, invited to participate in The Gifted Show at The Art Trust Gallery in West Chester, PA. Work accepted into The Mesa Museum of Art Juried Craft Exhibit 2019, Wayne Art Center Spring Invitational Exhibit 2019, Barrett Art Center New Directions 2020 and The Center for Contemporary Art Beneath the Surface Exhibit 2022.
---
---
Please Call John @ (484) 919-8774
if you have any questions regarding the show.
---
1655 Hollow Road, Birchrunville, PA 19425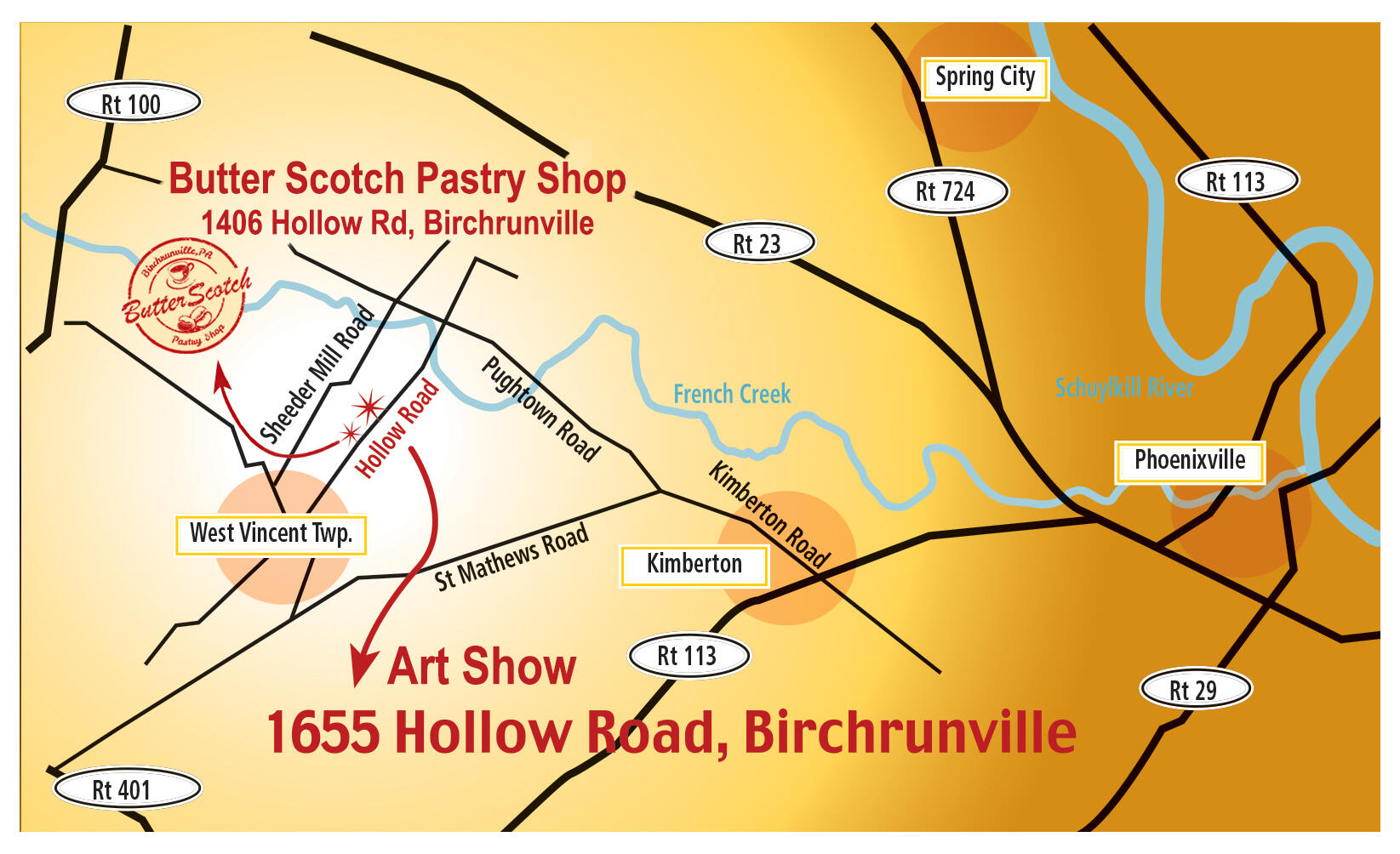 Questions? Call John @ (484) 919-8774
---